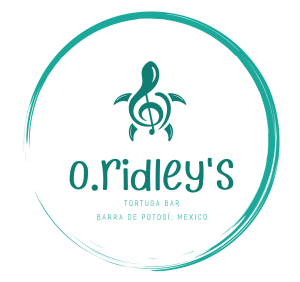 During the turtle nesting season of July through (approximately) April,  Campamento Tortuguero Ayotlcalli patrols our 15km beach from Playa Larga, Zihuatanejo on the north end to Barra de Potosí, Petatlán at the southern end every night, usually twice per night.  And yes, that includes Thanksgiving (US and Canadian), Christmas, New Year's Eve, and any other holiday you can thing of.
O.Ridley's Tortuga Bar in Barra de Potosí is dedicated to supporting the camp but another great way to back of the important conservation work of camp is to adopt-a-nest.   It's a great way to be a part of the camp family and to show your appreciation for all the hard work that the camp volunteers do day and night.
If you sign up to sponsor a nest, when we find your nest, we will send you information including the GPS location of the original nest, the names of the volunteers that found and relocated the nest, the number of eggs, along with lots of other information and any pictures we have from the original and relocated nests.
We'll let you know when we expect the hatchlings to emerge and then, when they do, we'll email you updates on the number of hatchlings and pictures of their release if they are available.
Please note:  we try to take pictures of the adopted nests at each step from relocation to release but there are times when it is not possible.  Weather conditions, the level of activity our volunteers have on their patrol the night of your adoption, the time of day when the hatchlings are released, and many other factors can make it difficult to take photos.